Apologies for being dead! My old laptop crashed and took Photoshop with it, so that's a big hamper to icon-making. On my new computer, all I have is GIMP, which I'm not quite an expert with. So this post will be a bunch of old and crummy icons. Better than nothing though! I'll throw a few headers in 'cause I'm nice. :)

Pokemon :: 104 (38 General, 26 Movies, 23 Tonio manga bases, 17 Jackie-related)
Yume Nikki :: 20
Misc. :: 4

Total :: 128
Bonus Headers :: 4 (2 Yume Nikki, 1 Earthbound, 1 Pokemon)





Movie Spam
1
2
3
4
5
6
7
8
9
10
11
12
13
14
15
16
17
18
19
20
21
22
23
24
25
26
2. First Place for Mewtwo Strikes Back! Challenge at
pokechallenge
3. Funniest Icon for Mewtwo Strikes Back! Challenge at
pokechallenge
4. Placebo - Protege Moi (Protect Me)
6. Pink Floyd - Learning To Fly
12. Tori Amos - Happy Phantom. Mod's Choice for Lyrics Challenge at
pokechallenge
13. The Little Mermaid - Part of Your World
Other Pokemon
1
2
3
4
5
6
7
8
9
10
11
12
13
14
15
16
17
18
19
20
21
22
23
24
25
26
27
28
29
30
31
32
33
34
35
36
37
38
1. Garbage - Cherry Lips (Go Baby Go!)
5. Mod's Choice for Faces at
pokechallenge
6. Alanis Morissette - Wunderkind. Mod's Choice for
pokechallenge
7. Pink Floyd - In The Flesh/(?)
Tonio Manga Bases
1
2
3
4
5
6
7
8
9
10
11
12
13
14
15
16
17
18
19
20
21
22
23
Jackie
1
2
3
4
5
6
7
8
9
10
11
12
13
14
15
16
17
Yume Nikki
| | | | |
| --- | --- | --- | --- |
| 1 | 2 | 3 | 4 |
| | | | |
| 5 | 6 | 7 | 8 |
| | | | |
| 9 | 10 | 11 | 12 |
| | | | |
| 13 | 14 | 15 | 16 |
| | | | |
| 17 | 18 | 19 | 20 |
| | | | |
7-8. Sting - Desert Rose
16. Nine Inch Nails - The Becoming
19. Evanescence - Haunted
20. DITTO used TRANSFORM!
Misc.
1. I Wanna Be The Guy! spoof of old NaNoWriMo logo
4. Quote from
weepingcock
Journal Headers & Other Graphics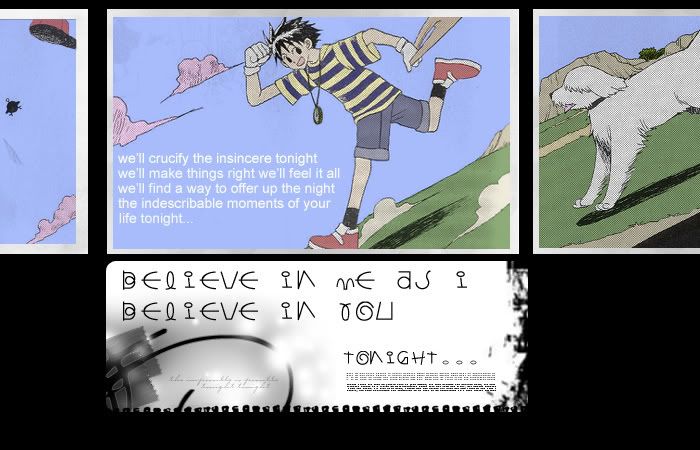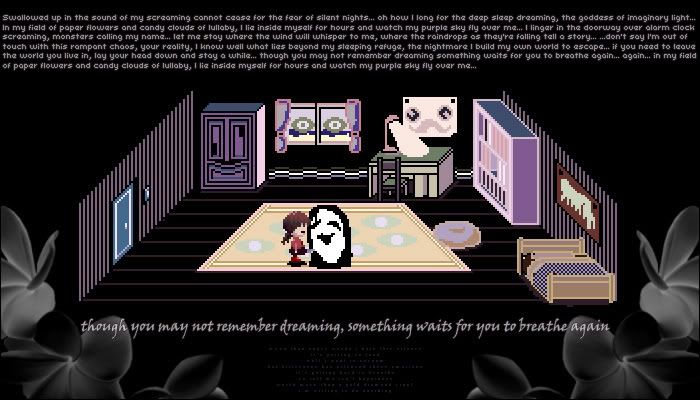 1. Smashing Pumpkins - Tonight, Tonight
2. Phantom of the Opera - Music of the Night
3. Placebo - Protege Moi (Protect Me)
4. Evanescence - Imaginary
--Commenting encouraged, but optional
--Credit either
insanepurin/
scarlethibiscus
--I don't know anyone who'd want to use these, but if you want to color/mess with a Tonio base, that's fine with me. That's what they're for. :) Everything else however, should be taken as is.
--Hotlink and/or and claim any of these icons as your own, and Ao Oni will watch you sleep.